Why Is the Golf GTI So Popular?
Meet the Volkswagen Golf GTI: Beloved for Decades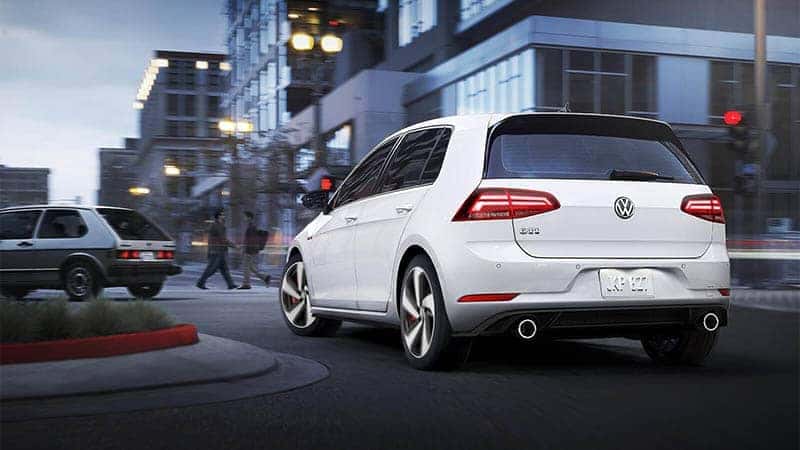 For decades now, the Volkswagen Golf GTI has consistently ranked among the top position in the hatchback segment. In fact, when Volkswagen first released the Golf they invented the "hot hatchback" concept by creating a versatile wagon with sports car capabilities. The latest versions of this much-loved little ride have taken the Golf's perfection to the next level, and these days it's more popular than ever.
Let's take a look at why the VW Golf GTI remains such a favorite.
Reviews of the VW Golf GTI
Here's what top reviewers have to say about the Volkswagen Golf GTI:
"Quality, all-around professionalism, ownership experience." "The latest Golf GTI is very desirable indeed."
"The Golf GTI is a perennial feature on our 10Best Cars list." "A practical car with real performance credibility that would make plenty of dynamically inferior cars blush."
US News Rankings and Reviews
"#1 in Compact Cars." "Brisk acceleration." "Upscale, comfortable interior." "Outstanding available and standard tech." "Athletic handling." "Athletic driving dynamics, appealing technology, and a luxury-like cabin are among its standout qualities."
"For drivers who prize fun and practicality, the GTI checks all the right boxes." "Heroic stability and grip in turns." "Punchy engine." "The GTI begs to be driven hard."
"A refined and everyday-usable package with plenty of pep in its step, the Volkswagen GTI is our kind of daily driver."
"Not many cars blend sporty driving dynamics and practicality as well as the GTI." "Winning formula of excellent performance and handling without sacrificing daily drivability and practicality."
Suffice to say that the experts love it.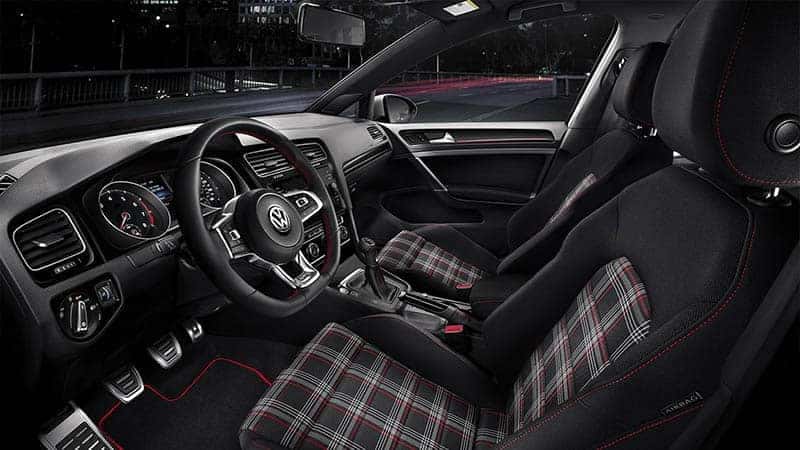 Test Drive the VW Golf GTI at Our Tampa Volkswagen Dealer
Ready to see why experts have such high praise for the Golf GTI for yourself? Experience it today at our Tampa VW dealer.
At Reeves Volkswagen, you'll enjoy the largest GTI selection in the region, ensuring that you have plenty of trim packages to choose from to find the perfect set of interior features for you. And thanks to our unrivaled product knowledge, we're ready to provide you with everything you need to know about the latest innovations from Volkswagen. Finally, thanks to our friendly, helpful service, you'll experience 100% satisfaction every step of the way.
Between the unrivaled excellence of the Volkswagen Golf GTI and the paramount service offered by Reeves, you're in for a great ride. See how it compares to luxury competitors like the Audi A4, or take a closer look at an all-electric alternative, the VW e-Golf.
Check out our selection of the Volkswagen Golf GTI online, or call Reeves Volkswagen at (813) 935-3354 today.