How Long do Brakes Last?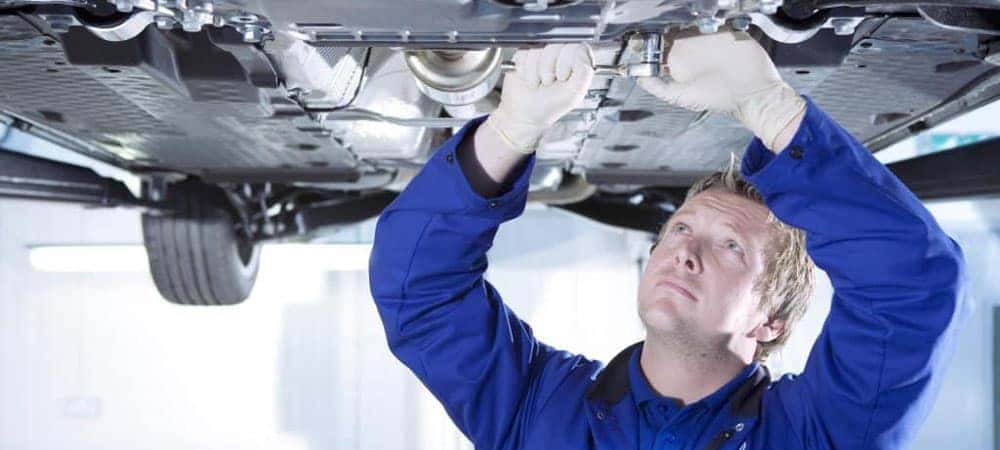 Ever wonder how long do car brakes last? There are several factors ranging from how you drive and where you drive to when you drive and what types of brake pads your vehicle uses, which is why we created an easy overview to help you figure it out. If you're a Brandon driver trying to figure out how long your brake pads will last, rely on a few tips from the Reeves Volkswagen service center!
Miles Your Brakes Will Last
Volkswagen Passat recommends changing your brakes at a specific interval, it takes into account torque calculations and OEM specs. Your actual brake life will still vary though.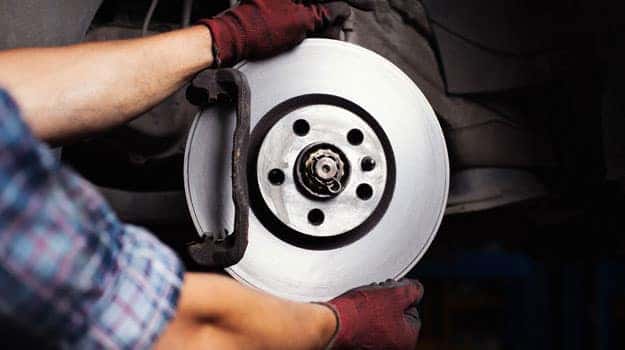 While there is no set number, we can give a few rough estimates to help you figure it out. The average brake life is anywhere from 25,000 to 65,000 miles, leaving a huge 40,000 mile range up in the air. In fact, some Wesley Chapel drivers will find that their brakes last 80,000 miles or more! However, it's generally a good idea to follow your vehicle's service standards as outlined in the owner's manual. For example, if your
What Affects Brake Life?
Your brake life can be affected by:
Driving Habits: Many drivers have a tendency to brake hard rather than slowly come to a halt. If you take the proper amount of time to slow down, though, your brakes will last longer.
Environment: Driving in the city means encountering traffic and lights, so you'll brake more. Driving on the highway usually means longer brake life.
Brake Material: Carbon-ceramic brakes last longer than standard metal brakes, but they tend to be more expensive. If you don't already know, look into your brake material.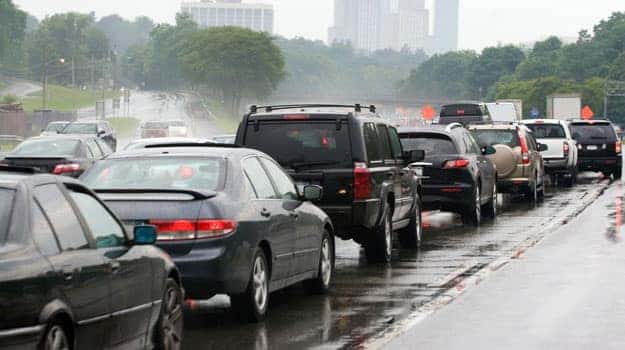 Have Your Brakes Inspected and Serviced at Reeves Volkswagen
If you regularly wear down your brakes quickly while driving through Clearwater, follow our tips to making them last longer as well as how to check your brake fluid! Contact us with any questions. We are also here to assist you if any of your Jetta warning lights are illuminated.
More About Reeves Volkswagen Service
What does an alternator do? It sends power to the car's electrical system while the car is running. Although many drivers think that the battery powers the car, the battery only starts the car. The alternator serves as a generator, using the gas engine as its source of energy. Check out the Reeves Volkswagen service center…

Whether you have a flat tire or the treads on your tire have worn down, knowing how and when to change a tire is important knowledge for any Brandon driver. This can cut down on those times when you have to wait on the side of the road for help, or for switching out tired…

Ever wonder how long do car brakes last? There are several factors ranging from how you drive and where you drive to when you drive and what types of brake pads your vehicle uses, which is why we created an easy overview to help you figure it out. If you're a Brandon driver trying to…