Why Lease a New VW Atlas? Because Comfort and Versatility Mean Everything
Experts Hail the 2019 VW Atlas: Lease a New Atlas Today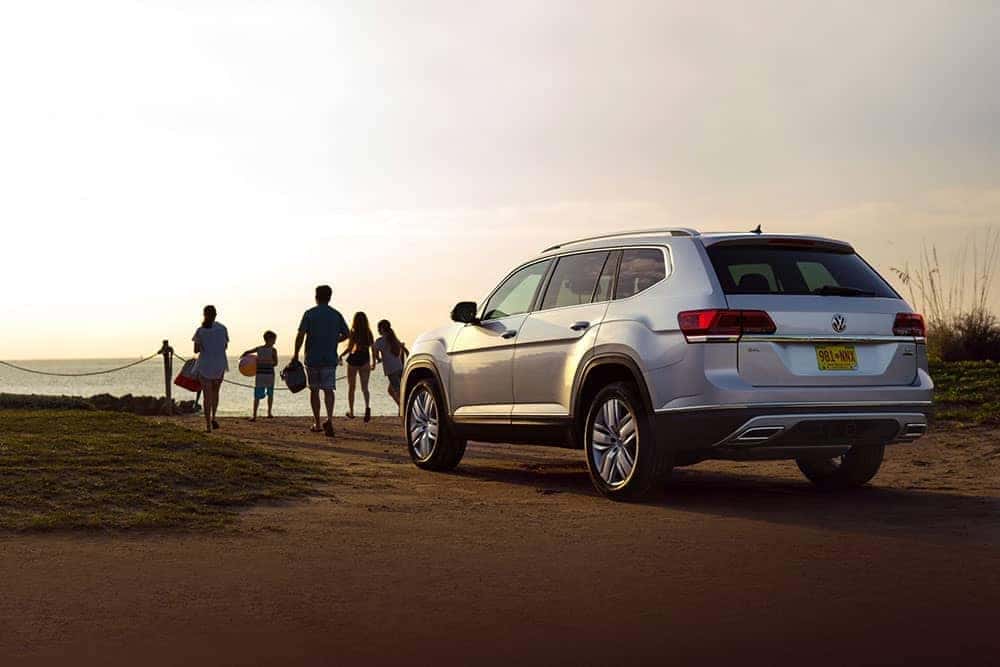 When Volkswagen first released the Atlas two years ago, drivers and experts alike hailed the fact that the brand was offering its most spacious, versatile vehicle ever. Now that reviewers have had ample time to look the VW Atlas over, they're saying that the latest edition has honed the model to perfection.
Let's take a look at a few specific reviewers from leading consumer reports.
Meet the "Expansive" VW Atlas
Here are VW Atlas reviews from several of the top experts:
"Editor's Choice." "Expansive cabin, lively handling and velvety ride, cutting-edge infotainment."
"Spacious interior offers ample room for passengers in all three rows." "Great compromise between precise handling and everyday comfort." "Straightforward cabin design makes everything easy to use."
"A maturely rugged family hauler." "Enhanced safety."
"Spacious cabin." "Generous cargo capacity." "Smooth ride."
"Exceptionally spacious." "Comfortable ride quality." "Slide-forward second row." "Decent value." "Excellent warranty." "The 2019 VW Atlas prioritizes space above pace, which makes it a must-see for families."
Now let's look at a few specific features that drivers and reviewers have applauded:
Easy-Open Power Liftgate (Hands Free or Remote)
Panoramic Sunroof
2nd-row Child Seat Spaces
USB Ports
Driver Customization
Remote Start
Overhead View Camera
3-Zone Automatic Climate Control
17 Cupholders
Fender Premium Audi System
Powerful Suite of Driver Assistance Systems
Suffice to say that the VW Atlas delivers expansive versatility, comfort, and safety.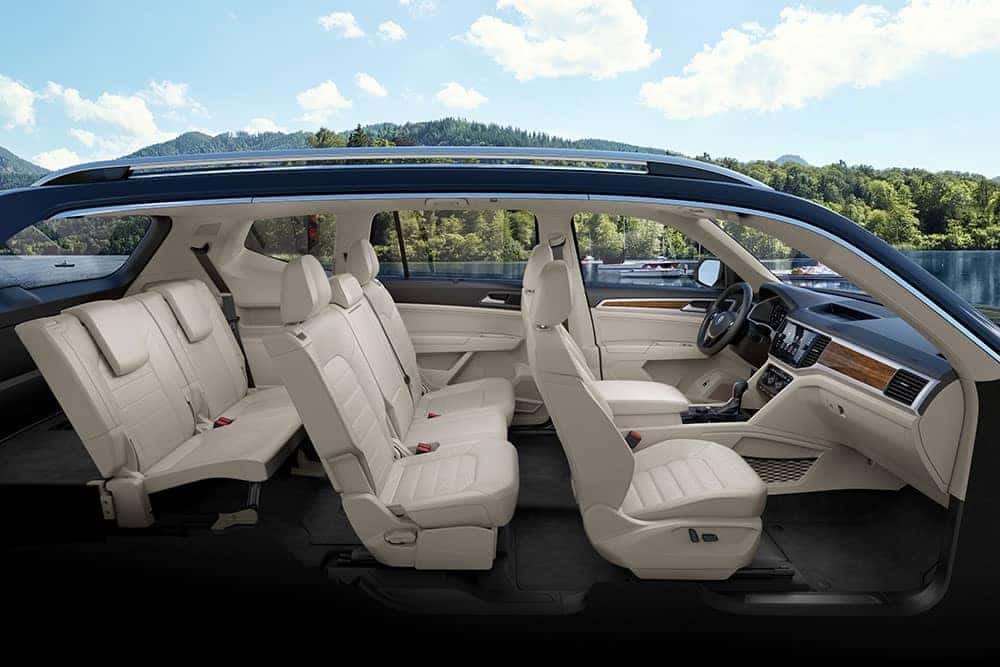 Lease a New VW Atlas from Our Tampa Dealer
Now it's time to see how the VW Atlas fits your family. Visit our Tampa Volkswagen dealer today and learn why we're the leading place to lease a new Atlas.
It starts with our vast inventory. This allows you to compare and contrast different models and trims to find the ideal vehicle for you. What's more, we provide the utmost in expertise and convenience, which translates into complete satisfaction.
Check out our selection of the 2019 Volkswagen Atlas online, or call Reeves Volkswagen at (813) 935-3354 today.