What Are the New 2020 Tiguan SUV Changes?
See Why Experts Are Hailing the New Tiguan SUV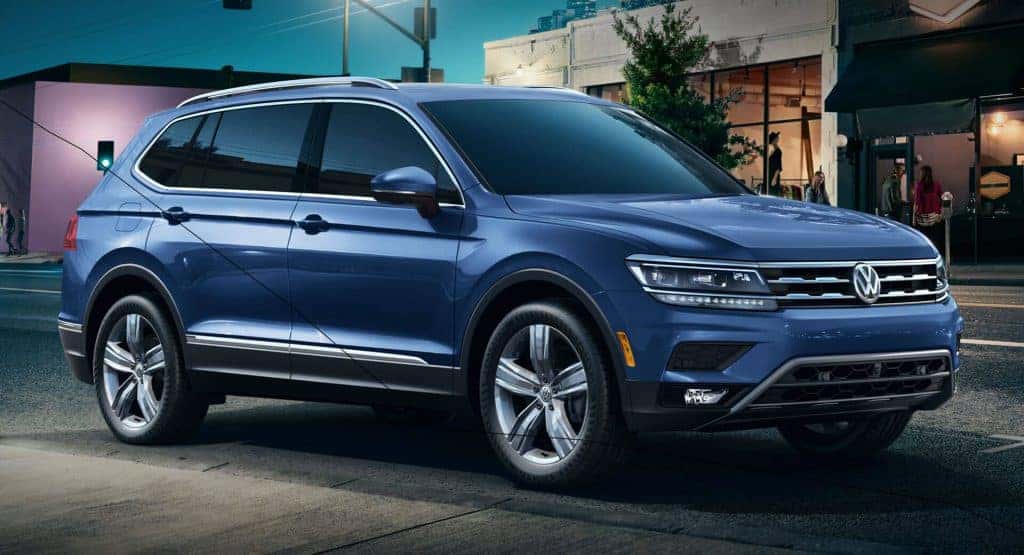 Over the course of the past decade, the Volkswagen Tiguan has remained not only one of the most popular vehicles in the automaker's lineup, but in the compact SUV class in general. Now experts are saying that the 2020 Tiguan changes make it better than ever.
Let's take a look at why reviewers are so excited by the new Tiguan SUV.
Reviewers Praise the New 2020 Tiguan SUV Changes
The industry's top consumer reports have stellar reviews of the new 2020 Tiguan:
"Refined driving experience…Available third row…Excellent fuel economy…Stands out from the compact-SUV crowd—in a good way."
"Ample space for passengers and cargo…Three-row seating is useful…Intuitive tech interface."
"Spacious digs…Classy, conservative design…Good standard tech…Lots of crash-avoidance gear…The 2020 Volkswagen Tiguan is a well-rounded crossover SUV."
US News Rankings and Reviews
"The Tiguan has a comfortable, well-equipped cabin and a good predicted reliability rating…Lots of cargo space…Plenty of standard features…Relaxed ride."
"The latest Tiguan feels solid, sensible and laser-guided at its target market…Roomier interior…Broader engine range."
"Sporty ride w/ good handling…Advanced in-cabin technology…Good safety scores."
So what are the 2020 Tiguan changes?
The new Tiguan is packed with more technology than ever. It now includes more standard safety systems like automatic emergency braking, blind-spot monitoring, an rea cross-traffic alert. It's also now equipped with standard Wi-Fi and VW Car-Net. What's more, the new SE R-Line Black trim offers 20-inch black wheels, a panoramic sunroof, and front and rear parking sensors.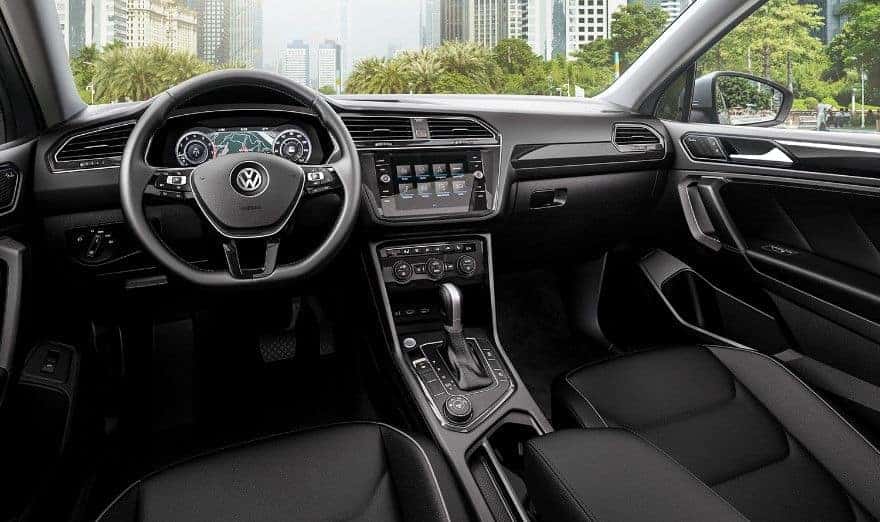 Test Drive Your 2020 Tiguan Today
Ready to see the changes to the new 2020 Tiguan SUV for yourself? Visit our Tampa Volkswagen dealer today to test drive yours.
At Reeves Volkswagen you'll find the area's largest selection, making it easy to compare different models and trims so that you can be sure of finding the ideal choice for you. For example, right now we have more than 30 Tiguan options for you to choose from, so come and find out which trim offers your ideal assortment of features.
You'll also enjoy an unrivaled commitment to providing convenience, expertise, and all-around satisfaction. And in the end, why settle for anything less than that?
Check out our current selection of the new 2020 Volkswagen Tiguan SUV online now, or call Reeves Volkswagen at (813) 499-2247 today.