Why Reeves Volkswagen is the Leader Among VW Dealerships in Tampa
Learn Why Reeves Volkswagen Is Tampa's Favorite Among VW Dealers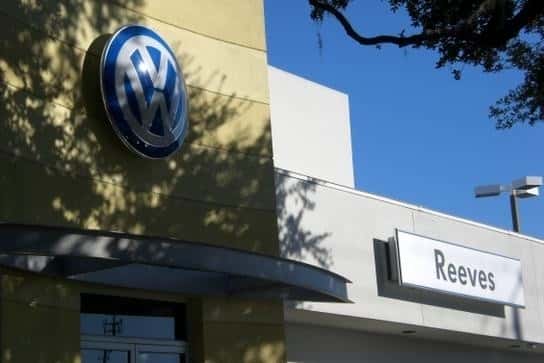 So you know that you want the comfortable, tech-savvy, reliable fun of a Volkswagen, but you're not sure where to get it? Finding the right Volkswagen dealership matters, as it will impact everything from the selection you're offered, to the price you pay, to the ease of the buying process, to the service you receive, and even the process of trading for a new one down the road. Ask VW drivers in Tampa, and they'll tell you that the #1 Volkswagen dealer for each of these points is Reeves Volkswagen.
Continue below to find out why.
4 Reasons We're the Top Volkswagen Dealership in Tampa
We're proud to say that we're part of the Reeves family of car dealers, which has had its doors open for almost half a century. Over the course of all those nearly 50 years, we've become known for being the Tampa Volkswagen dealership to offer the best when it comes to expertise and experience. Whatever Volkswagen questions you have, we provide answers.
Massive Volkswagen selection
You want the perfect vehicle for you, not just whatever happens to be on hand. That's why we offer the most expansive selection of new and used VWs that you'll find anywhere in Tampa. What year, model, trim, and color are you looking for? We've got it.
Tampa's best Volkswagen service
Forget about subpar service centers that leave you wondering about the quality of your repairs. At Reeves Volkswagen, we offer the fastest, most convenient, most dependable Volkswagen service in Tampa or beyond. From expert, experienced technicians, to streamlined service processes and the best parts, we get your ride moving without the headache.
The best Volkswagen specials around
At Reeves Volkswagen, we believe that getting behind the wheel of a VW shouldn't cost you an arm and a leg. That's why we offer the best Volkswagen specials and incentives that you'll find at any Tampa Volkswagen dealer. We even offer a slew of great specials on parts, service, and accessories.
Reeves Volkswagen: #1 Among Tampa Volkswagen Dealers
Ready to discover why we're renowned for being the leader among Tampa Volkswagen dealerships? Visit Reeves Volkswagen today, and enjoy the expertise, selection, service, and specials that you've been looking for.
Check out our massive new and used Volkswagen selection online, or call Reeves Volkswagen at (855) 248-4512 today.