The Latest Reviews of the New 2019 Volkswagen Jetta
A Second Round of Reviews Scored the 2019 Jetta Even Higher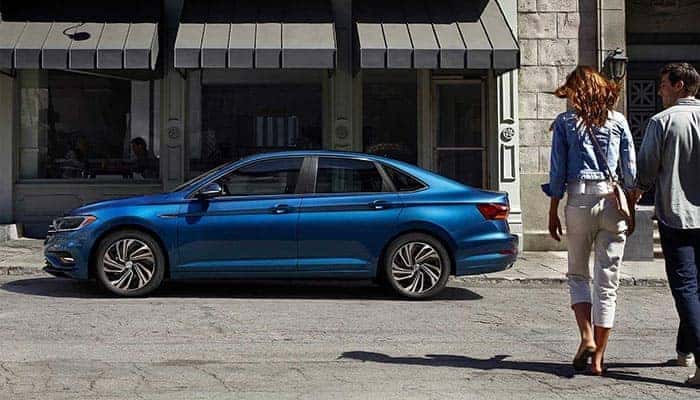 When the all-new 2019 Volkswagen Jetta first hit the road nearly one year ago, initial reviewers were resoundingly positive. Now that the experts have had a year to give the redesigned Jetta a thorough go-over, we thought now would be a good time to see if time has affected their opinions. As it turns out, time has inspired reviewers to score the new Jetta even higher.
Updated Reviews for the New 2019 VW Jetta
"4.8/5 stars." "Revamped for 2019, the Volkswagen Jetta compact sedan gains technology and efficiency while retaining its spry European driving manners."
"4.5/5 stars." "Spacious and classy cabin." "Plenty of features for the money." "Above-average warranty coverage."
"Tech and comfort are the 2019 VW Jetta's strongest points. Fuel economy is up to 40 mpg highway. The new chassis rides smoothly and comfortably." "The 2019 Volkswagen Jetta feels more like a move upscale, rather just than a move up in scale, and is once again a solid choice for an efficient and smart compact sedan."
"Solid, simple, small sedan." "An inexpensive, high-quality German transportation machine."
"4.3/5 stars."
US News Rankings and Reviews
"Comfortable interior." "Smooth ride." "Good gas mileage." "All-day supportive seats." "User-friendly infotainment system."
Bottom line—as time goes by drivers tend to appreciate the 2019 Jetta even more. They attribute this largely to its smooth, comfortable ride, pleasing cabin, solid fuel economy, and outstanding tech features.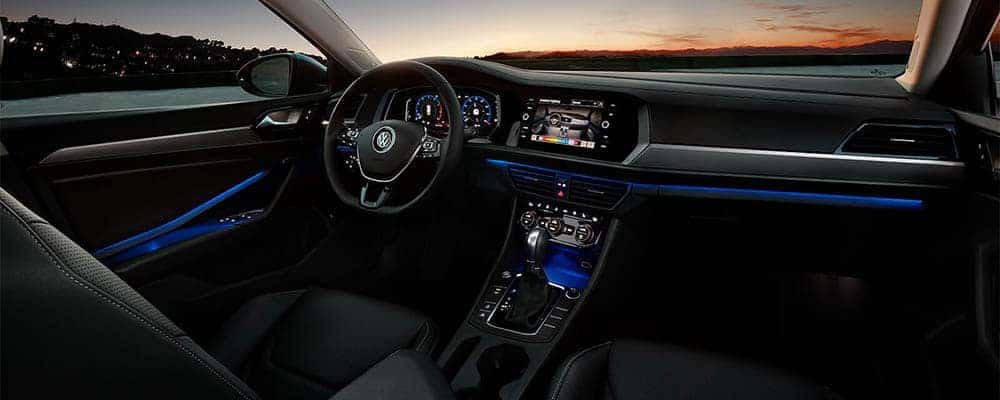 Test Drive the Redesigned 2019 Jetta at Our Tampa VW Dealer
Ready to experience the latest edition of the VW Jetta for yourself and learn more about its available rims, interior accessories, and how it compares to the Passat? Visit our Tampa Volkswagen dealership today, and test drive your next Jetta.
Why Reeves Volkswagen?
Because you want the ideal vehicle for your needs. We facilitate this by providing the largest selection in the region, allowing you to try different models and trims.
You also want expertise. Our team offers the utmost in product knowledge, allowing you to stay informed about the latest VW innovations.
What's more, you want to enjoy your experience. At Reeves Volkswagen, the car shopping process is more fun thanks to our friendly, helpful team.
For these and many other reasons, Reeves Volkswagen has a reputation for offering the highest level of customer satisfaction that you'll get from any Tampa VW dealer.
Check out our selection of the 2019 VW Jetta online, or call Reeves Volkswagen at (855) 248-4512 today.