The Best Tampa VW Service Is at Reeves Volkswagen
Learn How One Tampa Volkswagen Dealer Delivers Unrivaled VW Service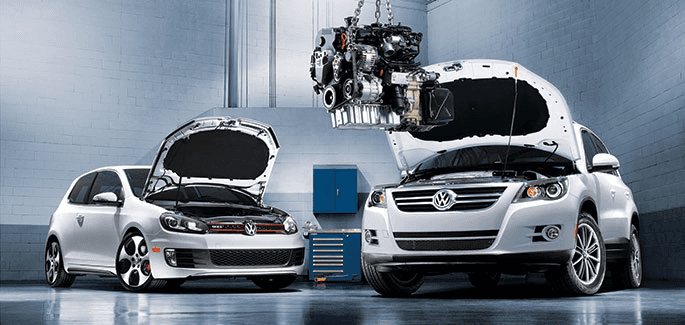 Few automakers on the road today are as much fun as Volkswagen. From classics like the Beetle and Jetta, to newer innovations like the Touareg and Tiguan, VW is a company that delivers smiles. But nothing turns a smile into a frown quite as fast as car trouble. So where do you go when you need dependable Volkswagen service that will get the fun on the road again? The answer is simple – the best VW repair is at Reeves Volkswagen.
Why does our Tampa VW dealer deliver the best Volkswagen service? Here are four reasons.
Meet the Tampa VW Dealer that Offers Better Volkswagen Repairs than the Rest
At Reeves Volkswagen, we understand that convenience is key when you're getting VW repairs. That's why we use streamlined processes to ensure prompt return of your vehicle, and service loaners to help you get around while your car is in the shop.
We believe that only the best will do, and that goes for our technicians. At Reeves Volkswagen we've built a service team that offers nothing but the utmost in expertise. What's more, our techs are equipped with only the most advanced tools and diagnostic equipment available, ensuring accurate assessments, and rapid, dependable repair.
Getting back on the road should never cost you an arm and a leg. That's why we offer the best service specials in Tampa. Save on services for brakes, oil, A/C, and a lot more. We even offer a price match guarantee that states if you get a written estimate from another shop, we'll match or beat it.
At Reeves Volkswagen, we go the extra mile by providing free multipoint inspections, vacuuming, and cleaning for every car we service. It's just one more way we ensure that your vehicle is returned to peak condition.
Get the Best in Volkswagen Repair at Reeves VW
The bottom line is that when you need Volkswagen repairs or service in Tampa, only own provider will go above and beyond your expectations – Reeves Volkswagen. And when it comes to the happiness and safety of you and your family, will anything but above and beyond do? Of course not, and that's what makes us the #1 Volkswagen dealer in Tampa – we give you more.
Schedule your Volkswagen service online, or call Reeves Volkswagen at (855) 248-4512 today.